co-ed school
Cranbrook School's aim as a leading boarding school is to support all students to fulfill their potential through its core values of respect, aspiration and achievement.
St Joseph's College offers a traditional British education and pathway through to the UK's top universities. We are located on a beautiful 60 acre enclosed campus
The School offers a happy and well-ordered atmosphere in order to ensure the best support for pupils against the pressures they will face and to help them cultivate self-confidence
DLD is the oldest and one of the most prestigious colleges in the UK, which, since its foundation in 1931 has built a strong reputation amongs tudents, parents, schools and universities.
Christ College is one of the oldest and most successful schools in Wales. Founded in 1541 by Henry VIII, it occupies an enviable site on the outskirtsof Brecon,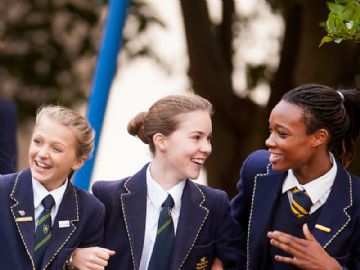 St John's College is a coeducational day and boarding school for ages 2 – 18. Founded in 1908 by a community of De La Salle Brothers, we aim to follow the vision of our Founder in both our a
King William's College, Isle of Man, is a successful coeducational school situated in one of the most beautiful locations in the British Isles.
Kent College has a long tradition of educating forces families and we offer a 90% remission. Kent College is an outstanding school for boys and girls situated on the outskirts of Canterbury,
Mount St Mary's College is steeped in history and situated within the beautiful rural settings of North Derbyshire, but yet only 2 hours away from London by train
Stover School is a unique and very special place; a school which delivers cutting edge education while retaining a healthy focus on traditional Christian morals, values and manners.