co-ed sixth form
Wrekin College is a flourishing co-educational day and boarding school in a beautiful part of Britain. Well served by transport links, it combines the benefits of rural and urban living, and
Uppingham is one of the UK's leading boarding schools for boys and girls aged 13-18, drawing around 790 pupils from all over the country and abroad. Located in the rural setting of a small m
The Royal School Wolverhampton is located in a leafy suburb of Wolverhampton, drawing day pupils from the area and boarders from both the UK and overseas. Small class sizes and the close car
The Priory Academy LSST, rated outstanding by Ofsted and consistently one of the top performing non-selective State schools in the country, offers boarding exclusively for Sixth Formers.
The celebration of individuals and individual talent is central to education at Shrewsbury - both in and beyond the classroom. In whatever sphere, a pupil will find staff to support and enco
Oakham is an exciting, challenging and supportive place to live and work, thanks to our superb facilities, our experienced and enthusiastic staff and the wealth of activities we offer.
The School is situated on a beautiful rural 96-acre site in one of the UK's wealthiest and safest areas. Oxford is just 24 miles away, Stratford-upon-Avon, 25 miles and London, one hour and
Ellesmere pupils receive an outstanding education which develops confident and successful human beings. The School is within easy reach of Manchester and Birmingham. The aim is to fulfil the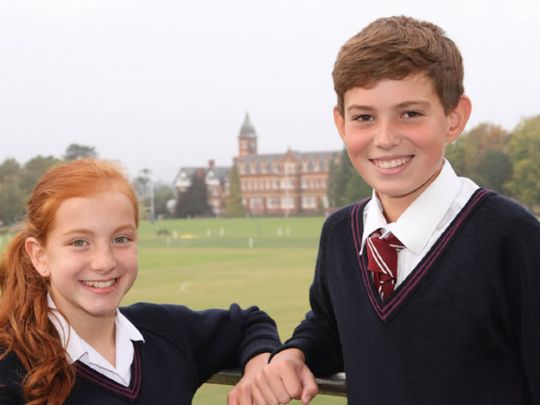 Set in 50 acres of beautiful grounds, Dean Close School is a long established co-educational day and boarding school for children aged 3-18. The school believes that education is about build
An 11 to 18 school in Oxford with a large direct entry into Sixth Form from other schools. Over 260 students in the Sixth Form; day and boarding. The Sixth Form is on its own site and provid