senior school
Founded in 1749, we are the oldest independent girl's school in the UK. As well as day placesfor all ages, we offer a range offlexible boarding options for both UK and international pupils
DLD is the oldest and one of the most prestigious colleges in the UK, which, since its foundation in 1931 has built a strong reputation amongs tudents, parents, schools and universities.
Christ College is one of the oldest and most successful schools in Wales. Founded in 1541 by Henry VIII, it occupies an enviable site on the outskirtsof Brecon,
A happy child is a successful child and it is this belief, together with the core values of respect and tolerance of others, that make Thornton such a wonderful place to be educated.
Since its foundation over 150 years ago, Mayfield has become one of Britain's leading Catholic girls' schools.
We are passionate about, and experts in, girls' education. We believe in offering every girl a well-rounded education in an environment with the space to inspire and encourage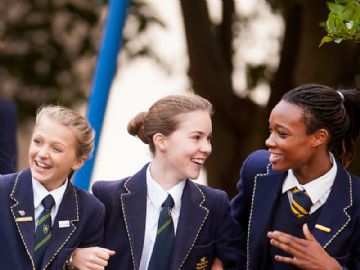 St John's College is a coeducational day and boarding school for ages 2 – 18. Founded in 1908 by a community of De La Salle Brothers, we aim to follow the vision of our Founder in both our a
Queenswood is a leading independent school for 440 girls, aged 11-18, where boarders make up roughly half of the school. Our beautiful, safe estate provides the perfect educational environme
Kent College has a long tradition of educating forces families and we offer a 90% remission. Kent College is an outstanding school for boys and girls situated on the outskirts of Canterbury,
Mount St Mary's College is steeped in history and situated within the beautiful rural settings of North Derbyshire, but yet only 2 hours away from London by train