Wycliffe College
Established in 1882 and situated in The Cotswolds in Gloucestershire, Wycliffe College is a thriving day and boarding school set in spacious grounds.
"Wycliffe will promote a pioneering spirit and encourage individuals to flourish and embrace their futures as global citizens."
The boarding houses, teaching spaces and extensive sports facilities are located on separate campuses for the Prep School and Senior School – only 0.5 miles apart. The Senior School consists of over 400 boys and girls, with 190 full time boarders; and there are 220 pupils in the Prep School with 45 full time boarding boys and girls.
We combine academic learning with a wide range of extra-curricular activities; encouraging every child to try something new and reach their full potential. We inspire and educate every individual boy or girl – this is not just an acceptance of difference, but an encouragement to be individual.
59 families across both schools have one or two parents serving in the Military – most have all their children with us, as we offer a diverse education and exceptional pastoral support that is tailored to each individual.
We are within easy reach of the major military bases across the South West with excellent road transport links (we are only one mile from M5 Junction 13) and the train station is a few minutes away.
Pupils choose from 20 GCSEs and 27 courses at Sixth Form that includes three BTECS.
We offer one of the most generous Military Bursary Awards in the independent sector where parents pay only 10% of the full fee.
School Video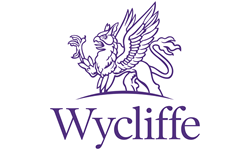 Enquire about: Wycliffe College
Head
Mr Nick Gregory
School Type
Combined co-education school
Junior Age Range
3 - 13
Senior Age Range
13 - 18
Academic
GCSE: Yes
Alevel: Yes
Int'l Baccalaureate: No
Vocational
BTEC Business, BTEC Digital Production and BTEC Sport
| | |
| --- | --- |
| Jnr Boarding Fees | £10,325.00 per term |
| Snr Boarding Fees | £13,345.00 per term |
| Sixth Form | £14,050.00 per term |
| Forces Discount | For 2020/2021 parents pay no more than 10% of fees (with CEA in place) |
| | |
| --- | --- |
| Total Students | 644 |
| Youngest Boarder | 7 |
| Junior Boarders | 45 |
| Senior Boarders | 179 |
| Int'l Students | 83 |
| | |
| --- | --- |
| Closest Airport 1 | Bristol (59km) |
| Closest Airport 2 | Birmingham (59km) |